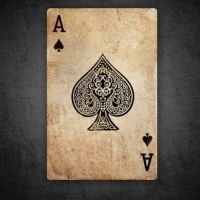 - April 2nd, 2022, 12:39 pm
#198142
Hey Criminal Pandas,

The time has come for the next Mafia Boss election!
In the
upcoming few days
, you will be able to vote for the next RP
Mafia Boss
! The ballot will start on
April 5th
, and end on
April 8th
. Please note that this is
not a voting thread
, but a
registration thread
for those who wish to run for Mafia Boss. To all players who wish to apply, remember that
your application is one of the best ways to gain support
! You can also try some of the tips listed below.
Tips for Prospective Mafia Bosses
Raid as many bases with other criminals to showcase your abilities to solo criminals!
Kidnap, rob, claim hits, and sell illegal items to make your skills known in the crime world.
Be friendly to other criminals in-game.
Set up promotional signs, flags, and placards.
Not all civilians are your enemies!
All of the above examples contribute to increasing your support and voter base when the ballot is published!
Mafia Boss Registration Form
Steam Name and In-Game Name:
Age:
Online Hours (Example: 5 PM to 9 PM):
Time Zone (Example: EST or UTC):
Total Time Played on RP (in Hours):
I Have Been Playing at Pandahut Since:
SteamID64:
Steam Profile Link:
Current RP Role:
Staff members, ex-mayor, or higher police ranks that referred you to apply:
Do you have a microphone and are you willing to use it?
Why do you want to become a Mafia Boss?
How will you be helpful to the crime community by receiving the Mafia Boss rank?
Have you been banned from Pandahut before? If so, please state the reason:
Do you know all the rules for the RP server?
What will you do to ensure your reign of terror lives on?
How will you help criminals fight against the Police with the permissions you're given as a Mafia Boss?
Are you a leader or a group member in any existing crime groups? If so, which group?
Extra info:
You must copy the above format in the comments of this post and fill it out, in order to run for Mafia Boss on RP #10!
There will be only two Mafia Bosses this month.
Multiple members of the same group

may apply

, however, only ONE mafia boss will be accepted per group, so choose your applicants wisely.
Rules may change during the application and voting period so please check this post for updates frequently.
Application Rules
1. You must have played on Pandahut Roleplay for at least 40 hours to register and vote in the Mafia Boss ballot!
2. Do not post about any other topic besides Mafia Boss applications in this thread, or it may be deleted by a moderator!
3. Banned players cannot run nor be considered for the Mafia Boss role.
4. All voters must have at least 40 total hours on Pandahut RP servers.
5. All candidates and participants are allowed to make their opinions known, but please keep the arguments to a minimum in this thread. If any argument gets out of hand the posts may be deleted by a moderator without warning!
6. Alternate accounts are NOT allowed. We are able to check who is who, so if you make an alternate account to cast multiple votes, we will instantly disqualify you and all of your votes. This includes real-life friends.
7. Unknown, brand-new accounts that cannot be matched up with an in-game account in any way will have their votes removed.
8. Brand-new accounts with zero or few posts and/or less than 40 total in-game hours on our Roleplay servers will have their votes removed.
9. Only ONE Mafia Boss per group is allowed! Loopholing this is strictly forbidden and will result in the removal of your rank and other punishments deemed suitable by the RP Administrators based on their discretion.
10. Please use common sense. Mafia Boss is an OP Rank and we are excited to share it with you, but failing to follow the above rules may disqualify you and/or your vote! All punishments and/or necessary actions will be left to the discretion of the RP Administrators.
We count on everyone to follow the rules and wish you all the best of luck in gathering support for your candidacy! If anyone has any questions, please
DM an RP Administrator
on
Pandahut Discord
.


Just a guy playing games.
please dont DM me your problems.
"I love my children in my basement"
@TENK
"Attack Helicopter Alpha"
@Haaland
"We really only added Hobo so we can exploit them for work at Taco Baco"
@Yoshi