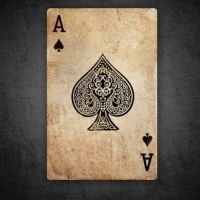 - July 22nd, 2022, 6:23 pm
#200568
Hey Pandas!
In the upcoming days, you will be able to vote for the next Mayor of Washington! To all players who wish to apply for Mayor, remember that your application is one of the ways to gain support. You are welcome to try some of the tips listed in this post. Also, be sure to
read all of the rules
and other
notes
listed
below
, as they contain
rules
and other
important information
for potential candidates and voters.
Dates
The registration period for the ballot will be open from

Friday, July 22nd

to

Wednesday, July 27th

.
The ballot will run from

Wednesday, July 27th

until

Sunday, July 31st

.
The new mayor will begin their term on

Monday, August 1st

.

Note

: In order to ensure an orderly procedure, we must impose the time limits listed above so that your name may be added to the ballot and players may cast their votes in a timely fashion.
Tips for Gaining Votes
Be friendly to those in-game.
Set up promotional signs and campaigns.
Be creative and think outside the box. Create your own promotional content, such as Unturned videos, memes, groups, etc.
Do not target players nor spam or harass others with unsolicited content, as this can have a negative effect on your reputation (and it's also against the rules)!
All these can gain your support and votes when the ballot is published!
How to Apply
You must

copy

(

CTRL-C

) the registration format below and

paste

(

CTRL-V

) it

inside a reply to this topic

. Be sure to fill it out to the best of your ability!

Code: Select all[list] [*][b]In Game Name[/b]:   [*][b]Age[/b]:   [*][b]Online Hours (Example: 5 PM to 9 PM EST)[/b]:   [*][b]Time Zone[/b]:   [*][b]Time (in Hours Total) I Have Been Playing at Pandahut[/b]:   [*][b]Steam ID64[/b]:   [*][b]Steam Profile Link[/b]:   [*][b]Staff members, ex-mayors, or higher police ranks that referred me to apply[/b]:   [*][b]Do I Have A Microphone and Am I Willing to Use It Often[/b]:   [*][b]Why do you want to become this certain rank?[/b]:   [*][b]How will you be helpful to the community by receiving the Mayor rank?[/b]:   [*][b]Have you been banned from Pandahut before? If yes, why?[/b]:   [*][b]Do you know all the rules for the RP server?[/b]:   [*][b]What will you spend the money that you're being given a mayor for?[/b]:   [*][b]How will you help people with the permissions you're given as a mayor? (Builder and constructor permissions)[/b]:   [/list]
Rules
You must have played on Pandahut Roleplay for at least

40 hours

to register and vote on the Mayor ballot!
Do not post any other topics but applications for Mayor on this topic or it is subject to be deleted by a moderator!
Mayors can only run for 2 months or better known as terms then must take a break of at least one(1) month off!
You cannot be actively banned to become mayor or run for mayor.
All voters must have at least

40 hours

on Pandahut Roleplay servers.
All candidates and participants are allowed to make their opinions known, but please keep the arguments to a minimum in this thread. If any argument gets out of hand the posts may be deleted by a moderator without warning!
Alternate accounts are

NOT

allowed. We are able to check who is who so if you make an alternate account to vote we will instantly disqualify you. This includes real-life friends.
Unknown, brand-new accounts that cannot be matched up with an in-game account in any way will have their votes removed.
Brand new accounts with zero to few posts and/or less than 40 total in-game hours on our Roleplay servers will have their votes removed.
No

corruption

! (No paying for votes, bribery, or attempts to gain votes via unethical or illegitimate means).
Thanks for your participation and good luck!


Just a guy playing games.
please dont DM me your problems.
"I love my children in my basement"
@TENK
"Attack Helicopter Alpha"
@Haaland
"We really only added Hobo so we can exploit them for work at Taco Baco"
@Yoshi