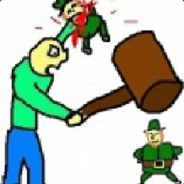 By
Mushy
- May 6th, 2021, 9:48 pm
- May 6th, 2021, 9:48 pm
#191134
As many of you already know, PH has been working on a few new social media channels where we can share with everyone a more visual perspective of our community, everything from previews of stuff we might be working on, to video compilations, as well as any media that you guys might be willing to let us use.
The full list of our social media channels can be found below:
We hope some of you find interest in these new channels we have created to interact with the community and its Staff members. It goes without saying that you are all free to follow us on the social platforms listed above.
Enjoy.

Helpful Links
---
You can get in contact with me on Discord @Mushy#9001 or show your support by joining our Discord, at
https://pandahut.net/discord
.