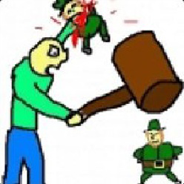 By
Mushy
- January 12th, 2022, 5:59 am
- January 12th, 2022, 5:59 am
#196910
Hi Pandas,
We have made a few important changes, fixes, and additions over the past week which went live earlier today, after the daily server restart. The list of changes is as follows:
Updates: Network Level System
We have noticed your special interest in killing zombies and fishing, of all things, so we've added two new quests:
1. Kill 500 Zombies and receive 3000 Network XP (Kill 100 Zombies Quest remains active for new players)
2. Catch 10 fish and receive 2000 Network XP (Catch 1 Fish Quest remains active for new players)
On August 31st we released an announcement regarding PH's Network Level System. In this update, there was a slight error in the code which resulted in players occasionally receiving up to 10 times the quest's intended prize. This has been corrected, and we have made adjustments to ensure a fair playing ground for everyone.
MVP+ and MVP++ Members should now be able to select the color white for your + and ++ tags. It was previously disabled due to a bug where it required levels 65 and 125 to unlock, which rendered it unselectable.
The color

Orange

should now be selectable at Level 65.
The color White should now be selectable at Level 125.
Updates: Item & Vehicle Shops for PvP/KitPvP/OPKits Servers
In order to better accommodate the PvP, KitPvP, and OPKits economies to the recently-added Network Level Bamboo prizes, we have slightly raised the shop prices for items and vehicles on these server types.
RP shop prices have not been changed.
Map Wipes
We are aware that some servers such as RustMod are starting to get cluttered and Astro will be announcing Friday's map wipe schedule under our #server-wipes

Discord

channel shorty, so you all have two days advance notice, as per our norm.
As always, please tag a staff member in our
#support
Discord
channel in case you experience any issues with this update.
Enjoy!

Helpful Links
---
You can get in contact with me on Discord @Mushy#9001 or show your support by joining our Discord, at
https://pandahut.net/discord
.