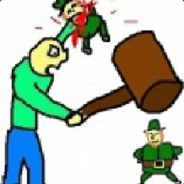 By
Mushy
- February 24th, 2022, 3:42 am
- February 24th, 2022, 3:42 am
#197527
Hi Pandas,
Over the past few weeks, we have been busy coordinating and implementing several fixes, changes, and additions to our Unturned servers and Discord. A few of these changes will be announced over the next couple of weeks. Until then, Astro and I have prepared the following changes, which are already in effect or will come into effect over the coming weekend.
Unturnov 1.25 Server Changes
Mosin Nagant Bolt-Action Rifle [Item ID 58146]: Balanced damage dealt to the limbs so it's more in line with other snipers
Mosin Nagant Infantry Rifle [Item ID 58149]: Balanced damaged to limbs to be more in line with other snipers
Armor Items such as Vests and Helmets were adjusted to provide increased damage reduction for higher-tiered items (T1 – T4).
These changes are available on Unurtnov Servers #19 and #30 as of this morning.
Similar changes will be made to Unurtnov Servers #12 and #14 which will be effective tomorrow, Friday February 25, at 9AM UTC / 4AM EST.
Special thanks to

@Misaki

and

CoreyT

for their awesome help in testing these changes, and ensuring a fair and balanced set of adjustments.
RustMod Server Changes & Fixes
The M249 LMG is now attainable via airdrops at 1.3% chance.
High Quality Metal no longer collides with Gunpowder.
Metal Doorway no longer collides with Stone Doorway.
Armored Triangle Roof no longer collides with Stone Triangle Roof.
Python Revolver & Magazine no longer collide with Revolver & Magazine.
Miscellaneous fixes pertaining to item collisions and availability.
These changes will come into effect Today, February 24 2022, at 9AM UTC / 4AM EST.
In case anyone experiences issues joining Rusturned Servers #9 or #29 after the daily restart, please restart your game.

If restarting your game does not work, please follow the steps outlined Here!

A huge thank-you goes out to

@Kalur

for working on these fixes and testing them with us.
Server Changes & Fixes: General
Changed Server #22 from Arid Semi-Vanilla 10x to Kuwait Semi-Vanilla 10x.
Patched an exploit involving the usage of

/ta

to avoid TPA's combat timer.
Patched various map exploits on the Unturnov Servers.
Fixed

Network Level Quests

whose descriptions did not match their actual requirements:

"Find 50 Metal Scrap" Quest has been corrected to "Find 50 Loot Items".
"Kill 500 Zombies" and "Catch 100 Fish" Quests had their item quantities corrected.

A permanent fix has been applied to all EU servers, some of which were experiencing frequent hiccups upon the daily restart.
Fixed Steam Auth errors upon trying to connect to our Unturned Servers.
Discord Server Changes
Pandahut Discord Server Link: https://pandahut.net/discord/ OR https://discord.gg/pandahut/
Updated rules for Channels #unturnov-buy-sell and #looking-for-group.
Thanks to a great suggestion by @Wesi, we have added the #roles-info Channel, which provides a brief explanation of our Discord Server Roles and how each is obtained.
Updated/Created the #make-a-ticket Channel.
Updated the content in the #servers-faq Channel.
Updated the IP addresses for our Unturned Servers listed in #servers-info to reflect recent Server changes.

Previously-listed IP addresses will still work.
If you wish to manually connect to our servers and you only know their server number, you can also use server1.phn.pw, server2.phn.pw, server3.phn.pw, etc, in place of the server's IP Address.
A friendly reminder that all Pandahut Unturned servers are hosted on Port 27015.
RP Servers, Rusturned & More: Updates Coming Up!
Stay tuned this coming week for an announcement regarding the France Assets Update, which had previously been postponed.

For more information, you can view the full announcement Here!

We plan on adding further improvements to Rusturned Servers #9 and #29 over the coming week.

We are working on adding new items to these servers, as well as map improvements and fixes to prevent the construction of glitched bases.
If anyone experiences any issues with the changes listed above, please tag a staff member in our
#
support
channel on Discord. If you would like to leave your feedback or suggestions, please check out
#
suggestions
and
#
votes
.
Enjoy!

Helpful Links
---
You can get in contact with me on Discord @Mushy#9001 or show your support by joining our Discord, at
https://pandahut.net/discord
.