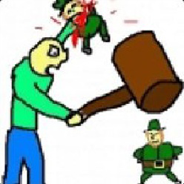 By
Mushy
- April 16th, 2022, 9:17 pm
- April 16th, 2022, 9:17 pm
#198711
Hi Pandas,
Over the past few weeks, we have been working on recreating Unturned GunGame, for which we have previously shown a sneak peek on
Discord
, under in
#patch-notes
. It's been a long wait, but the server is finally up!
GunGame Test Server!
The server is currently in BETA, as the plugin, map, spawn points, and misc. server config may still need some work. We plan to iron these out with your feedback over time.
Server Info
You can find the server details and connection info below, as well as on
Discord
under
#servers-info
or at
https://servers.pandahut.net/
.
Name:

Pandahut #21 [GunGame v 2.0 BETA] [US-East]

IP:

gungame.phn.pw OR server21.phn.pw (phn.pw may be replaced with pandahut.net, as with all PH servers)

Port:

27015

Map:

Transit

Region:

US-East-NYC

Server Type:

GunGame Arena

Server Info:

Unturned GunGame Remastered: Match-based GameMode. Upgrade your weapon with each kill. No Bulletdrop, No Leg Breaking, No Bleeding, Max Skills, Infinite Stamina, 1.5x Player Speed.
Further Notes
If you're unsure what GunGame entails, it works just like popular GunGame mods/plugins for CS:GO, Minecraft, etc. Each kill upgrades your weapon. The last weapon is usually something tough, such as a knife or fists.
A hearty thank-you to

@krezen

for providing us with the super awesome map for GunGame, and

@Kalur

for the help in remastering & testing the plugin.
If you have any
bug reports
, please let us know on
Discord
in our
#support
channel.
Suggestions & ideas
should go under
#gungame-suggestions
.
Enjoy!

Helpful Links
---
You can get in contact with me on Discord @Mushy#9001 or show your support by joining our Discord, at
https://pandahut.net/discord
.