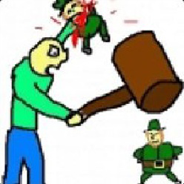 By
Mushy
- November 27th, 2022, 7:41 am
- November 27th, 2022, 7:41 am
#202342
Unturnov 1.25: Kappa Vault, GPU XP Mining
Hi Pandas,
We hope everyone is enjoying their weekend and having a lot of fun. We have made a few changes in addition to the ones announced by
@gorge69
yesterday. More info below.
Kappa Vault
On Unturnov 1.25 Servers, the Kappa vault is an additional vault that can be used anywhere on the map.
Similar to the Gamma vault (2x3), it consists of double the number of slots as the Gamma vault (12 vs 6).
The Kappa vault is available to MVP, MVP+, and MVP++ members.
To obtain it, visit our store at https://store.pandahut.net.
GPU Mining for XP
Thanks to the hard work of our

Development Team

, we have added GPU Mining Rigs as an exciting mew way to obtain XP!
GPU Mining consists of GPUs (derr) that you can find on the map, which can be turned into XP via Panda Coins!
GPU Mining: Brief Overview
Find a GPU on the map. Currently available GPUs: GTX 1050 TI, GTX 1650, RTX 2060, RTX 3070.
Mining Rig or rent one from another player (screenshot)
Install the GPU in your Mining Rig and wait for it to process.
When it's finished, the GPU will give you a Panda Coin (screenshot).
Take the Panda Coin and exchange it for 18k XP per coin!
Note: Each GPU is a single-use item. Faster GPUs mine Panda coins more quickly.
Misc Notes
A huge thank-you goes out to

@krezen

for investing a LOT of time and effort into the GPU Mining feature. We have received lots of positive feedback on it and we encourage everyone to check it out!
To see the changes in this update, visit https://servers.pandahut.net/ and join Unturnov 1.25 Servers #19 (USA) or #30 (EU).
If you run into any issues, please tag our PVP Staff in our Discord Server under #support or create a new ticket in #make-a-ticket.
All changes are already in effect on both servers.
Enjoy!

Helpful Links
---
You can get in contact with me on Discord @Mushy#9001 or show your support by joining our Discord, at
https://pandahut.net/discord
.