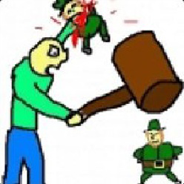 By
Mushy
- February 8th, 2023, 4:40 pm
- February 8th, 2023, 4:40 pm
#204513
Hello Pandas!
We have quite an exciting announcement for RP#10! We have added a few workshop items to enhance your RP experience, outlined below. We have made extra sure to keep the added mods to minimum, maintaining the same old RP experience that we've come to love on RP#10! The additions are as follows:
Alcohol Expansion Mod
(
https://steamcommunity.com/sharedfiles/ ... 2303050115
)
-
Open your own distilleries and start making some great profit! Brew & sell your own beer, vodka, wine, whiskey to increase your profits, or simply to enjoy some finely brewed beverages for yourself! This will add another grinding mechanism similar to berries, but actually legal! These items are currently purchasable by
DrugLords
,
MafiaBoss
, and
Farmers
!
Cup Ramen Mod
(
https://steamcommunity.com/sharedfiles/ ... 2841210677
)
Ever wanted an unlimited supply of ramen? Well now you got it! Available for
Chefs
to purchase, you can now enjoy a nice hot cup of ramen, giving you the same amount of satisfaction as an
MRE
! You can also decorate your brand new shop with a number of ramen boxes to entice your customers!
Vanilla Vehicles 2
(
https://steamcommunity.com/sharedfiles/ ... 2365700338
)
This is one to be excited for! Over 800 new vehicles, with 80+ unique models, including but not limited to:
-
15+ unique Police & Medical vehicles such as police drones, cruisers, and new ambulances
-
A large number of helicopter additions, boats, and military vehicles!
-
Mechanics
may purchase all newly-added vehicles
-
Police
roles may purchase the police vehicles
- ⛑
Doctors
may purchase the EMT vehicles
-
Uber Drivers
may purchase the Limousine, Buses, and other vehicles
Tobacco Mod
(
https://steamcommunity.com/sharedfiles/ ... 2882230223
)
-
Grow your own tobacco plants in order to make your own cigars! You can plant tobacco plants, make them into tobacco leaves and craft into tobacco items to sell to the shop, or to other players to fulfill their unhealthy habits! You're also able to buy these items from the shop, alongside crafting/buying yourself a cigar/cigarette mask! The available tobacco items can be purchased by everyone regardless of role, other than the tobacco plant itself, which is only available to
Farmers
!
Furniture Expansion
!
(
https://steamcommunity.com/sharedfiles/ ... 2219704835
)
-
Did you ever want to place those prefab furnitures such as the TV, microwave, or even a pool table? Well now you can! Available in the shop to
Decorators
!
License Plates
- 🪪 License plates for your vehicles! [
ID 52014
]. Watch out! Police might start enforcing this! Purchasable by
Mechanics
and
Mayors
!
Notes
- We are also open to your suggestions and
/feedback
around any other workshop ideas that you might have!
- We will be updating everyone with details on which roles can buy & sell what items, and also updating the RP Shop page soon! Feel free to check out all the additions, and as always, in case you experience any issues with them, contact us on
Discord
.
- A huge thank-you goes out to our RP Admin team for their contributions, as well as
@krezen
for the License Plate mod and
@Meatball
for the help with adding hundreds of items to the shop!
Enjoy!

Helpful Links
---
You can get in contact with me on Discord @Mushy#9001 or show your support by joining our Discord, at
https://pandahut.net/discord
.