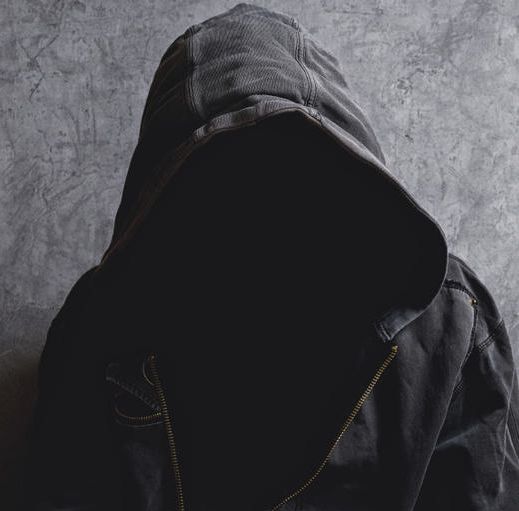 By
Matty
- February 21st, 2019, 4:55 am
- February 21st, 2019, 4:55 am
#163004
Hello, fellow pandas,
Using my expertise in outlaw criminal activity management for Pandahut Roleplay, I will present a detailed guide to how to become a feared outlaw and even a Leader of a future gang.

Index
1. First Impressions + Starting out
1a. Reputation
1b. Connections
1c. Rules
2. Role Assesment
2a. Bandit Robberies
2b. Kidnapping
2c. Hitmen
2d. Druglord
2e. BodyGuards
3. Gang Association
3a. Allies
3b. Enemies
3c. Snitches
3d. Communications
3e. Advertisement
3f. Loyalty
3g. State of Reputation
3h. Rank System
1. First Impressions + Starting out
This is the most crucial piece and easy to mess up part of the pie. You do NOT want to start up your career as a MEME! Do not do cringy or cliche statements.
This involves keeping your first impressions and reputation with other community members at certain levels... Such as fearful for EVERYONE, but keep in mind keep your character on RP at all times!
Do not bring over your evil onto out of roleplay (OOC) because that is when you will be vulnerable to a toxic title, and trust me that will be very hard to remove! Since most admins are not online, they would notice many complaints from staff on the staff chat, so make sure you are friendly to ALL STAFF! Remember that gossip and judgment spread quickly.
DO NOT EVER SURRENDER! I was never put in jail, I always fought until I DIED. My dignity was always a top priority, along with Family (BH).
Moreover, while most staff are well experienced and educated, many staff that would take action would be Trial-Moderators, which since they are learning they will be weak on knowledge of rules. This is why it is YOUR JOB to review all rules! Memorize them! Trust me, this will help you a lot to get out of sticky situations, or even reduce a ban, you just need to know how to stand your ground.
DO NOT mess with gangs or snitch on them
when you start off! Once a snitch always a snitch and it will be very hard to be accepted into other gangs, therefore, police departments would no longer send briberies which basically means its a LOSE-LOSE for everyone but police.
2. Role Assesment
In the outlaw industry, there are 3 different types of roles,
Suppliers
(Weaponsmiths/CEOs/Farmers/etc),
Independents
(Hitmen, Druglords),
Groups
(Bandits/Kidnappers) and
Security
(Bodyguards)
Hitman would be ideal if you are starting off since it sets a good first impression of fear in the roleplay server and gives you a nice background. (You don't wanna be known as someone who was a Farmer who ended up to be a Gang Leader, you don't wanna be known as a peasant)
The rest will be covered on
3h. Rank System
When doing any roleplay robbing/kidnapping/hitlist event, it is recommended to record, in fact, you should always have SHADOWPLAY on, sicne it saved me from many bans...
https://www.dropbox.com/s/vwie0bf49u3ft ... e.mp4?dl=0
Robbing Tutorial

It is HIGHLY recommended to rob someone who is unarmed if you are alone, and have a friend with you if he is or if he isn't and you're just trash at pvp.
IT is HIGHLY recommended to not rob in the city! Unlike arrests or kidnaps, ANYONE can kill you WITHOUT WARNING! This leaves you at a great disadvantage,
and you don't wanna be in a populated area.
Inspect before you rob! Look what weapon he has! If he has a grizzly and you have a shotgun close-range, who do you think is going to win? OR a pistol against a PDW. Common sense bois.
VEHICLES: If he has a bulletproof vehicle, see if it's possible to run back to vault to get a high caliber weapon in case he tries to escape since you can give him warnings to stop OR just shoot his tires if you have good aim.
/rob (Username)
Always have this warning in your copy/paste or macro:
W1! Hands up! Drop your guns and backpack! don't run or pull out a gun or I will kill you!
Kidnapping Tutorial
No one could defend unless they call /rescue, the second you see that start shooting at ANY cop with uniform since it is considered crossfire if you don't kill him.
Place the hostage in a secure place, maybe to an extreme extent such as
(But don't tell him to kill people)
/Kidnap (Username) 2000 (Max cost for anyone, except Mayor which is 10k, Chief 4k, Deputy 6k, and Captain being 8k)
Copy/Paste or Macro this Warning :
W1! Hands up! Follow me! Don't run or pull out a gun! I will kill you if you do not comply!
Hitman Tutorial
Before the Hit initially begins, try to find your target or get someone to describe his cosmetics/clothes. From there take your handy sniper and wait, patience is key. The best part is when you headshot someone from 298m when everyone is around him and just witnesses a fatal kill from the legend, you.
ALWAYS CHANGE YOUR CLOTHES/COSMETICS because he might be doing the same strategy on you.
Druglord
Basically go to this loner-ass place and place a shitload of berries. Really boring actually, time consuming and just a waste of gaming experience, you can be doing so much more on pandahut.
3. Gang Association
It is recommended to join a relevant decently powerful group to extend your connections, then you could proceed to plan your own group. Most groups fail because someone starts it without properly planning recruits with strong bonds.
Allies
would be your first go-to, using your previous outlaw connections, start investing in agreements, you don't wanna start calling out enemies when you start off, because that will decrease your chances of success.
Enemies
would obviously include the Pigs (IF you don't know who the pigs are, please exit this tutorial) and any coincidental, unintentional, or unavoidable conflicts made along your developmental state.
Snitches are the most lethal part of a group, they are very well hidden and after numerous tries (And getting banned) I finally thought the way to get an unbelievable 0% chance of snitches (Classified due to present group association). But don't worry! There is another way to greatly decrease the chances of being snitched on!
(Credits to Dad)
In your Discord server or any other communication platform, make sure to divide the ranks based on LOYALTY and TRUST. The recruits should have a completely closed off communication tab so they could not snitch even if they wanted to.
Use your common sense, it is way less probable for someone who started from the bottom with you to snitch on you than someone who joins later on in the timeline.
Organize your ranks! Based on previous divisions of roles (Groups, Security, Individuals, and Suppliers) you may choose who has which division. You are free to do this later on since at the start your numbers will be limited. It is recommended that the recruits would have security and supplier role.
You will then have to set the fear reputation on your group, this could be done by placing signs after raiding someone, making outfits/suits with GOOD PROTECTION! My biggest pet peeve is when people prioritize looks over PVP Advantages! Military clothing is required to have a strong advantage against Pigs with saran wrap clothing.
+Identical outfits confuse the enemy, and maybe the crossfire rule could be argued to ban your opponent if he kills someone other than the enemy (Being miles away from the scene).
Once you gathered most of your connections to join your group and be stable, your last step will be an advertisement. If you are good at video editing you should use your creativity to make a video with good (un-racist) motivational music (Please, good rap, not a song that you could find in a 2005 Honda car called Kids Bob Rap or some shit). This video must represent your goals and admission processes. Once the video is done you just make a forum on PH Forums with Steam information, IGN, unturned hours, etc.
*You could find examples in the forums

Hope you cause mayhem, as I did.
Last edited by
Matty
on February 21st, 2019, 8:41 pm, edited 2 times in total.
MVP+ Pink
Ex-RP Moderator
Blackhats Leader
806 Ex Member
Discord: Deazo#3301