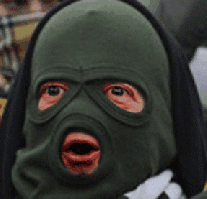 - December 20th, 2019, 10:20 am
#174329
Washington Police Service
Are you an officer on 10? Would you like to join a new police group that can offer you valuable experience and strong leadership? Look no further, the Washington Police Service is here. Founded by NeedlessMemeing, MrDeeTee and GhostDragon, the WPS offers many great things such as a salary and good leadership. Join today!
Our ranks are:
Commissioner
Deputy Commissioner
Assistant Commissioner
Chief Superintendent
Superintendent
Senior Sergeant
Sergeant
Senior Constable
Constable
Probationary Constable
Cadet - what you start off as
Code: Select all
Name: Age: Steam Profile: Discord: Why do you want to become an officer? What do you have to offer? Do you have any previous experience? Any referrals from a Senior Constable+? Do you agree to follow orders from higher ranks? Do you agree to respect your fellow officers? Do you agree you can be kicked at any time? Do you have a microphone?
Last edited by
NeedlessMemeing
on December 22nd, 2019, 6:26 pm, edited 3 times in total.
Discord: NeedlessMemeing#8737
Steam Profile:
https://steamcommunity.com/id/needlessmemeing
Steam64: 76561198110021934
Quotes
I'm voting for AnarchyMachine - MrDeeTee
I'm fucking retarded - MrDeeTee
You dingo - Aren
Have u ever seen needless and Hitler in the same room - MrDeeTee
(whilst whistling) It's not music its autism - MrDeeTee
Noob --> RP Trial Mod 17/8/18
RP Trial Mod --> RP Mod 1/9/18
RP Mod --> RP Supermod 17/11/18