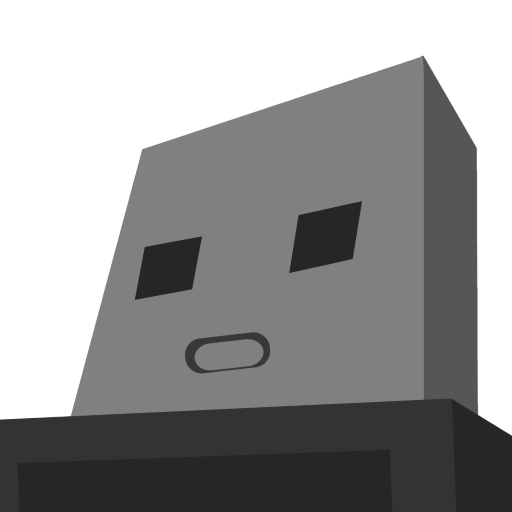 By
Nando
- June 9th, 2022, 1:49 am
- June 9th, 2022, 1:49 am
#199952
---
The Pandahut Police Department
This is a specialized police group of highly trained police officers and is always on standby.
The members of the PPD respond to every raid, and every robbery and will make Washington a better and safer place to live, one step at a time.
Our members are also here to help the people in need. Are you lost and don't know where you are? We are there for you!
We have the best teachers in our Police Academy to make sure everyone gets the right training for their function.
Please join our discord BEFORE applying!
General Information
The P.P.D's HQ is currently undergoing a process
We love the people of Washington and love talking to them.
We highly support other police groups and make sure we work with them together.
The Pandahut Police Department's Goal
We know how the criminals think of the police force right now in Washington.
They think we are weak, messy, and not disciplined. Well, that has to change!
The goal of the P.P.D. is to make the criminals scared of the police force, one person at a time.
I'm not the founder of P.P.D, but the legacy will go on. No matter what and how much time I have, I will keep trying to make this group work, this is the original fully functional police department that has ever been created ever since 2017 on this server. It will not die, but if it does... it will always return with new faces and dedicated faces.
The P.P.D. is going to make the police force as strong as it has never been before, and make Washington a safe place to live again.
How Do You Join The P.P.D.?
Step 1

Reply To This Post Using The Format Below.

COPY the format below, (CTRL-C), then hit REPLY in this thread, PASTE (CTRL-V) the form you just copied, and FILL IT OUT
If your application is not responded in this exact format, it will not be taken into consideration
If the text below is unformatted or all in one line, please click the REFRESH button on your browser WHILE HOLDING SHIFT

Code: Select all[list][*][b]In Game Name:[/b] [*][b]Steam Profile Link:[/b] [*][b]SteamID64:[/b] [*][b]Age:[/b] [*][b]Vouchers:[/b] [*][b]Discord:[/b] [*][b]How many hours have you spent in Unturned?:[/b] [*][b]How many hours have you spent on Pandahut?:[/b] [*][b]How many hours have you spent being police/SWAT?:[/b] [*][b]What were your previous roles on Pandahut before joining the job of a police officer/swat? (Be completely honest, we will find out if you are lying one way or another, we run extensive background checks):[/b] [*][b]Any criminal history with the law? If so explain why:[/b] [*][b]Do you have any previous experiences?:[/b] [*][b]Do you have a microphone and are you willing to use it?:[/b] [*][b]Name all the commands of the police role (/arrest, /pr and so further):[/b] [*][b]What are illegal items?:[/b] [*][b]Explain why you want to join the P.P.D. (minimum of 50 words):[/b] [*][b]Do you agree to stay loyal and active? (this will otherwise result in a demotion or kick, note we are very understanding and will always hear you out if you need to be inactive, communicate to us and we will help you)?:[/b] [*][b]What would you do if there was a kidnapping going on?:[/b] [*][b]There is a raid going on. Explain in a minimum of 25 words what your action will be from start to finish?:[/b] [*][b]What would you do if you saw a member of P.P.D. being corrupt?:[/b] [*][b]Any other information you would like to share?[/list]



Step 2

Wait for one of the higherups in the group to respond to your application.



Step 3

After we have checked your application we will discuss your application among the higherups and try to come back to you as soon as we have made our decision.



Step 4

If your application is

ACCEPTED

, we will gladly respond to your application with your acceptance letter and welcome you to our team! (As well as add you to our steam group and discord channel ranks)
If your application is

DECLINED

, we will send you a message saying you have been declined and can re-apply in 1 week. (If declined again for the second time? reapply in 2 weeks).
---
Training (Police Academy) And Ranking
When you are accepted into our group, we would love it if you have the motivation to train yourself to the top. For this, we have a ranking system (You can't get them all):
Civilian

Cadet

Police Officer

Corporal

Sergeant

Lieutenant

Captain

Assistant Chief

Deputy Chief

Police Chief



Notes
All information regarding the desired ranks within our group will be soon explained on our Discord server: https://discord.gg/R8yVaYK7hn

PS:

You will automatically be granted the "Civilian" role within 5 minutes. (This is not in effect yet, we are still updating our discord server)
Police Academy: Academy, you say? Yes, just like school!
Of course, we know not everyone is evenly skilled so that is why we offer the Police Academy.
We have a training program with different kinds of methods that can be asked for.
Are not sure about something? Take a class, especially if you are completely new to the police role. This is why we have chosen to add a Police Academy.
Important Notes
As noted above we don't tolerate any kind of corruption or cheating. All evidence brought forth to us will be examined and taken care of. The same applies to drug bases!
WE ACCEPT VOICE VC INTERVIEWS!
Need to contact us? Do so in game, Discord or on Steam.
Thank you for taking the time to read this, we hope to work with you soon!
~P.P.D Owners JackOfHearts & Nando
(DO NOT TROLL ON APP OR SAY ANYTHING THAT DOES NOT INVOLVE WITH APPLYING FOR P.P.D THANK YOU!)
Last edited by
Nando
on June 9th, 2022, 9:18 pm, edited 11 times in total.
Retired RP SuperMod
MMM, You Suck

U r nob -Classified
Me, nando, and quavo are doing a gangbang. Anyone wanna join? -25nite
If someone doesn't agree with your stance just blow the bullshit away with the new tank cannon! Starting at $999,999.99 -Ze Golden Pug
you think this is a game? -Aren
XD dem rules -Chocolate
You have the best sounding voice in Pandahut
Besides mushy -Burnt
Accepted to trail on January 28th, 2018, 7:11 am
Promoted to Moderator on 6/3/18
Promoted to Supermod on the 7/4/18 and currently supermod!
Resigned on 1/22/19
Birthday is on the 11th of July so make sure you stop by 7-11 to get a free Slurpee as well :)